Even through all the strife and difficulties, many positives have come out of this civil unrest. Our change in thinking, our outrage at what should not be, our solidarity. These I hope we can document here, and take with us into the future.
As we move from our period of civil unrest, back to a form of calm and quiet, I urge you to rethink yourself, and your life.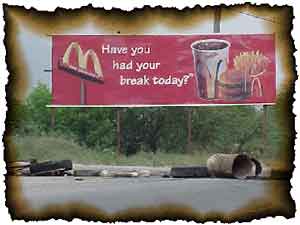 Take a more active role in your community, and in your country. It doesn't have to mean being involved in politics, and it doesn't have to mean burning buildings! It just means being more aware of your surroundings, and the people that live here with you.
You reap what you sow. Do YOU want to eat from the plate that you are sharing? Think about it.
Peace
Mike
P.S. Special shout out to Colin & the X Media crew for the great graphic header and burnt effects for the site. Yow yow! Peace.